As it turns out, the lovely host of my May book club meeting chose
a book I mentioned previousl
y,
House Rules
by Jodi Picoult. I didn't care for this book the first go-round, but I figured maybe I'd like it better if I reread it, and it would be fresh in my mind for the discussion. Sadly, my feelings did not change.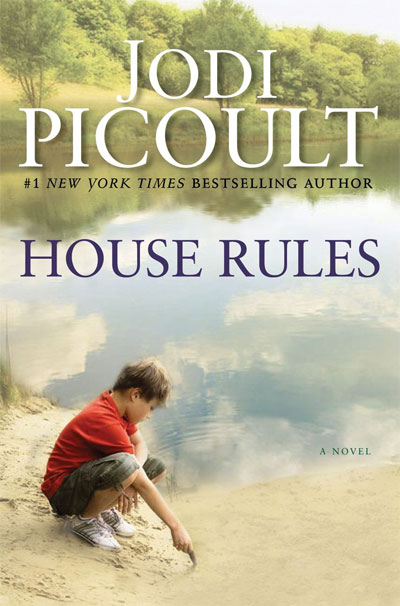 I reeeeeeeeally wanted to like this book. When I saw Jodi speak a while back before it came out and heard her talk about this book's premise, I was really excited. In a nutshell, the story follows a teenager with Asperger's Syndrome who has been accused of murder. In typical Jodi fashion, she changes narrators with each chapter and you really get to know each one well. I don't think she accurately portrayed someone with Asperger's but I realize it would be difficult to do so. I also figured out the ending almost immediately, which was disappointing. I love the twist on the last page that normally happens, but it was just too obvious here.
I think this is an important book in the sense that it draws much needed attention to Autism Spectrum disorders, which are more and more prevalent today than ever before. Jodi does a good job of educating the reader about these disorders and what life is like for the family. But, as a complete story, it falls short. 4/10.